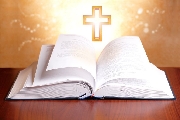 Just Because...
Just because you go to church doesn't mean you are a Christian--you have to have Jesus in your heart. 1Jn:5:11-12

Just because the message of the church is about grace does not mean that they should not teach about the consequences of sin and the reality of hell. The Bible teaches these thing and we should do it in the same measure.

Just because the church's message is about eternal life does not mean that they should not preach on eternal death. The Bible does.

Just because too much makeup makes one look silly or cheap or on the make, does not mean that those wanting to set a good example or be a good witness must not wear any makeup at all.

Just because the church is not to regulate how much of the body is to be covered, does not mean that they should not teach the concept of modesty and being a good witness and of considering others. Gen: 3:21, 1Tim: 2:9

Just because the people in Polynesia run around with very little clothes on, does not mean that the church in America should turn a blind eye to immodesty. Gen: 3:21, 1Tim: 2:9

Just because we are not to judge people does not mean we can't discern between good and evil, the obedient and disobedient, the delivered from sin and the not delivered from sin. Matt: 7:1 & 17

Just because you heard that God's love is unconditional does not mean that He will turn a blind eye to your sin. 2Tim:2:19

Just because Jesus died on the cross to save sinners does not mean that you can go on sinning and still have eternal life--sin leads to death. Rom: 2:1-10, 6:22-23, 8:6-14

Just because you take communion does not mean you are really a part of His body. Matt: 7:21-23

Just because you asked God to cover your sins with the blood of the lamb does not mean you can deliberately sin and have it under the blood. Matt: 7:21-23

Just because you are a generous and/or kind person does not mean you will go to heaven. You must be born again. You must have Jesus in your heart. Jn: 3:3, 1Jn: 5:11-12

Just because your parents or parent was a Christians does not make you one. Jn: 3:3, 1Jn: 5:11-12

Just because you never did anything really bad does not mean you are going to heaven. Jn: 3:3, 1Jn: 5:11-12

© Sylvia Huffnagle


The True Love of God

President Obama and those of his persuasion do not know the true love of God. They have a different interpretation of His mandate to love and care about the world.

The goal in godliness is to give life at every turn. God is about Life. God is Love – the kind of love that produces and enhances life.

The wages of sin is death. All sin heads in death's direction. That is why God opposes it.

The sin of greed leads to death because it is selfish. Greed is about gathering wealth. Life is about sharing, giving, helping, and loving. Love is about using wealth to spread life-giving truth and help.

Obama comprehends the sharing wealth part, but he does not have the freedom of choice part right. He wants to give people freedom to choose in places that infringe on another's rights such as the unborn baby's right to life or in the case of calling sin, sin – giving freedom to sin and forbidding those who know that it leads to death from having freedom of speech.

He wants to take people's wealth and spread it around the way he sees fit. The God kind of love wants to give people Jesus so that they will want to be generous with their wealth, but will also know how to use it wisely.

Yes, Love has a counterpart – her name is Wisdom. Jesus is the complete package. When He is living in your heart, you will want to give and share, but you will want to do it wisely, knowing that foolishness is another sin that lead to death.

So when love and wisdom are working together, they will truly be productive. It is robbery, another sin, to take people's money and do what you want with it.

It is foolish to feed people's bodies without feeding their minds with truths that will help them avoid bad choices and help them make good choices that will change their way of living for the better.

And those who are God-fearing know that it is foolish to feed just the body and the soul without feeding the spirit, because they know that a God-centered life is a life producing life. And they know that feeding the spirit is far greater than feeding the body and soul for eternal life is spiritual life. True Christians care about the hungry and have a deep desire to feed them, but they care even more about helping them receive eternal life. They will not do the one and leave the other undone.

Adultery and fornication of any kind is deadly. God, the giver of life, forbids all fornication because it leads to death. Sex was ordained by the life-giver to give life. Again Wisdom must have a say in the sexual relationship in order for it to produce life and not death.

Man's kind of love often influences them to want to have sexual relations unwisely.

Wisdom says one life-time partner of the opposite sex in order to produce offspring.

Wisdom says the life-time partner must not be a close relative in order to avoid bad production.

Wisdom says no sex with anyone other than your life-time partner in order to avoid the problems that come with misusing what God has designed, to avoid hurting yourself and others, and to avoid contracting diseases from those who have misused God's gift.

I hope this article makes the issue clearer. There is a right way and a wrong way to love, to give, and to help. This is why God went to such extreme measure to get His message in writing and get it to the people. Now the very ones who were privileged to have access to it have turned their back on it and said, we will decide what is good and what is bad and what is right and wrong.

BUT "GOD" IS LIFE AND NOT MAN.

© Sylvia Huffnagle


What is Biblical Christianity?

A biblical Christian has repented of their sin and of doing things their way. They have asked God to forgive them and have asked Jesus to come into their heart and be their Lord and Savior.

They learn from the Bible that God's plan of salvation includes entering into Christ?s crucifixion and resurrection. They are glad to hear that all they have to do is live by faith--faith that their old man or carnal nature is crucified and faith that they have been resurrected from the dead and given new life--the life of Christ.

They understand that Jesus is the blueprint and He will recreate them in His image as they yield to Him.

They have a game plan and that is to spend each day listening to and learning from the Lord.

They renew their mind with the Holy Bible and have a servant's heart toward God. They take pleasure in loving, witnessing, and ministering to people of all walks of life because Jesus lives in them and they are a member of His body and therefore happily do His thing.

They have been relieved of the cares of this world, the deceitfulness of riches, and the lust for other things. Their life is hid with Christ in God. This world is not their home. Their burden is light and their yoke is easy. They have a glorious and eternal future. For now, they are willing to suffer rather than to fail to please God, if it is necessary to their particular ministry.

They practice looking in the mirror of the Word and when they walk away, they remember what they look like because they are doers of the Word.

They put on the full armor of God and stand against the enemy.

They long to congregate with like-minded people so that, as a body, they can help one another live, move, and have their being, in Christ.

They abhor the thought of a worldly church and understand that the church is built upon the apostles and prophets, Jesus Christ being the chief cornerstone. And they understand that God ordained the church to be a place where Christians urge one another on to love and good works.

They believe that church is a tight-knit group of like-minded people who walk by the spirit and not by the flesh. They operate the same as the human body--all having their unique function, yet always working as a unit, being single-minded on serving the Lord.

Sylvia Huffnagle

PS Someone asked me, "What about all the rest of the Christians?" My answer is that I am trying to get across to Christians the image that the Bible gives of a Christian and am praying that all true followers of God would line up with it. How? By putting on the Lord Jesus Christ.


Everything Happens for a Reason
Everything happens for a reason – have you ever heard someone say that? It appears to me that people usually use that as an explanation for why some adverse event or condition occurred in their life. And it appears to me that they mean that God calls the shots and so whatever happens to us – He did it for some good reason. If that's what they are saying – that only works for someone who is following Jesus wholeheartedly.

Let's look at what God says are usually the reasons unwelcome things happen to us.

Deut: 30:19-20: I call heaven and earth to record this day against you, that I have set before you life and death, blessing and cursing: therefore choose life, that both thou and thy seed may live: That thou mayest love the LORD thy God, and that thou mayest obey his voice, and that thou mayest cleave unto him: for he is thy life, and the length of thy days: that thou mayest dwell in the land which the LORD sware unto thy fathers, to Abraham, to Isaac, and to Jacob, to give them.

Job: 34:10-11: Therefore hearken unto me, ye men of understanding: far be it from God, that he should do wickedness; and from the Almighty, that he should commit iniquity. For the work of a man shall he render unto him, and cause every man to find according to his ways.

Ps: 107:17-22: Fools because of their transgression, and because of their iniquities, are afflicted. Their soul abhorreth all manner of meat; and they draw near unto the gates of death. Then they cry unto the LORD in their trouble, and he saveth them out of their distresses. He sent his word, and healed them, and delivered them from their destructions. Oh that men would praise the LORD for his goodness, and for his wonderful works to the children of men! And let them sacrifice the sacrifices of thanksgiving, and declare his works with rejoicing.

Prov: 18:21: Death and life are in the power of the tongue: and they that love it shall eat the fruit thereof.

Prov: 27:12: A prudent man foreseeth the evil, and hideth himself; but the simple pass on, and are punished.

Isa: 3:10-11: Say ye to the righteous, that it shall be well with him: for they shall eat the fruit of their doings. Woe unto the wicked! It shall be ill with him: for the reward of his hands shall be given him.

Jer: 2:19: Thine own wickedness shall correct thee, and thy backslidings shall reprove thee: know therefore and see that it is an evil thing and bitter, that thou hast forsaken the LORD thy God, and that my fear is not in thee, saith the Lord GOD of hosts.

Jer: 5:23-35: But this people hath a revolting and a rebellious heart; they are revolted and gone. Neither say they in their heart, Let us now fear the LORD our God, that giveth rain, both the former and the latter, in his season: he reserveth unto us the appointed weeks of the harvest. Your iniquities have turned away these things, and your sins have withholden good things from you.

Jer: 17:10: I the LORD search the heart, I try the reins, even to give every man according to his ways, and according to the fruit of his doings.

Jer: 21:14: But I will punish you according to the fruit of your doings, saith the LORD: and I will kindle a fire in the forest thereof, and it shall devour all things round about it.

Jer: 32:19: Great in counsel, and mighty in work: for thine eyes are open upon all the ways of the sons of men: to give every one according to his ways, and according to the fruit of his doings:

Ezek: 18:30: Therefore I will judge you, O house of Israel, every one according to his ways, saith the Lord GOD. Repent, and turn yourselves from all your transgressions; so iniquity shall not be your ruin.

Mic: 7:13: Notwithstanding the land shall be desolate because of them that dwell therein, for the fruit of their doings.

Mt: 4:4: It is written, [Deut. 8:3] Man shall not live by bread alone, but by every word that proceedeth out of the mouth of God. (How many are living this way, yet they blame their troubles and lack on God.)

Mt: 9:29: Then touched he their eyes, saying, According to your faith be it unto you.

Mt: 17:20: And Jesus said unto them, Because of your unbelief: for verily I say unto you, If ye have faith as a grain of mustard seed, ye shall say unto this mountain, Remove hence to yonder place; and it shall remove; and nothing shall be impossible unto you. (Many things could be warded off with faith. Many needs could be met with faith.)

Lk: 17:19: And he said unto him, Arise, go thy way: thy faith hath made thee whole. (With the God kind of faith we could receive a lot more of the good things that God has provided.)

Rom: 5:2-5: By whom also we have access by faith into this grace wherein we stand, and rejoice in hope of the glory of God. And not only so, but we glory in tribulations also: knowing that tribulation worketh patience; And patience, experience; and experience, hope: And hope maketh not ashamed; because the love of God is shed abroad in our hearts by the Holy Ghost which is given unto us. (God can use trouble to our advantage.)

Rom: 8:28-29: And we know that all things work together for good to them that love God, to them who are the called according to his purpose. For whom he did foreknow, he also did predestinate to be conformed to the image of his Son, that he might be the firstborn among many brethren. (Many things happen to us because of our ignorance – we need to learn more about how things work in God's kingdom. And some things happen to us because death to our lower nature seems to most often be accomplished through suffering. But this suffering is either because we or someone who affects our lives made wrong choices or it is suffering for the gospel's sake. It is never because of a choice on God's part – that's what I'm trying to get across here.)

2Cor: 6:3-10: Giving no offence in any thing, that the ministry be not blamed: But in all things approving ourselves as the ministers of God, in much patience, in afflictions, in necessities, in distresses, In stripes, in imprisonments, in tumults, in labours, in watchings, in fastings; By pureness, by knowledge, by longsuffering, by kindness, by the Holy Ghost, by love unfeigned, By the word of truth, by the power of God, by the armour of righteousness on the right hand and on the left, By honour and dishonour, by evil report and good report: as deceivers, and yet true; As unknown, and yet well known; as dying, and, behold, we live; as chastened, and not killed; As sorrowful, yet alway rejoicing; as poor, yet making many rich; as having nothing, and yet possessing all things. (This passage was included to show some of the bad things that may happen to a Christian for the Gospel's sake.)

Gal: 6:7-9: Be not deceived; God is not mocked: for whatsoever a man soweth, that shall he also reap. For he that soweth to his flesh shall of the flesh reap corruption; but he that soweth to the Spirit shall of the Spirit reap life everlasting. And let us not be weary in well doing: for in due season we shall reap, if we faint not.

These patience scriptures are to assure the one who is on the right course that his/her day of deliverance is on the way.

Eph: 6:11-18: Put on the whole armour of God, that ye may be able to stand against the wiles of the devil. For we wrestle not against flesh and blood, but against principalities, against powers, against the rulers of the darkness of this world, against spiritual wickedness in high places. Wherefore take unto you the whole armour of God, that ye may be able to withstand in the evil day, and having done all, to stand. Stand therefore, having your loins girt about with truth, and having on the breastplate of righteousness; And your feet shod with the preparation of the gospel of peace; Above all, taking the shield of faith, wherewith ye shall be able to quench all the fiery darts of the wicked. And take the helmet of salvation, and the sword of the Spirit, which is the word of God: Praying always with all prayer and supplication in the Spirit, and watching thereunto with all perseverance and supplication for all saints; (Many troubles can be avoided by putting on the full armor of God and do battle as the Bible instructs.)

2Thess: 1:4: So that we ourselves glory in you in the churches of God for your patience and faith in all your persecutions and tribulations that ye endure: (There is persecutions and tribulations to go through for a myriad of reasons – all of them brought on by somebody's choice other than God's.)

Heb: 6:12: That ye be not slothful, but followers of them who through faith and patience inherit the promises. (God uses our trying times to develop our patience and perfect our faith.)

Heb: 10:36: For ye have need of patience, that, after ye have done the will of God, ye might receive the promise.

Heb: 12:6-7: For whom the Lord loveth he chasteneth, and scourgeth every son whom he receiveth. If ye endure chastening, God dealeth with you as with sons; for what son is he whom the father chasteneth not? (Chastening is one reason and it is for correction.)

Jas: 1:3-8: My brethren, count it all joy when ye fall into divers temptations; Knowing this, that the trying of your faith worketh patience. But let patience have her perfect work, that ye may be perfect and entire, wanting nothing. If any of you lack wisdom, let him ask of God, that giveth to all men liberally, and upbraideth not; and it shall be given him. But let him ask in faith, nothing wavering. For he that wavereth is like a wave of the sea driven with the wind and tossed. For let not that man think that he shall receive any thing of the Lord. A double minded man is unstable in all his ways. (This scripture is to acknowledge that there is some truth to the statement that I'm challenging. There is trouble for Christians, but the person needs to ask God what the reason is, not just shrug and have an attitude of, "Oh well, God has His reasons.")

© Sylvia Huffnagle


Christians Believe Different

There are very diverse opinions about Christianity and what a Christian must or must not do these days. Because of this some, maybe many, Christians think all that matters is that they all agree that Jesus came and died for our sins.

I don't think that's true because it is written:

Eph: 4:1-24: I therefore, the prisoner of the Lord, beseech you that ye walk worthy of the vocation wherewith ye are called, 2: With all lowliness and meekness, with longsuffering, forbearing one another in love; 3: Endeavouring to keep the unity of the Spirit in the bond of peace. 4: There is one body, and one Spirit, even as ye are called in one hope of your calling; 5: One Lord, one faith, one baptism, 6: One God and Father of all, who is above all, and through all, and in you all. 7: But unto every one of us is given grace according to the measure of the gift of Christ. 8: Wherefore he saith, When he ascended up on high, he led captivity captive, and gave gifts unto men. 9: (Now that he ascended, what is it but that he also descended first into the lower parts of the earth? 10: He that descended is the same also that ascended up far above all heavens, that he might fill all things.) 11: And he gave some, apostles; and some, prophets; and some, evangelists; and some, pastors and teachers; 12: For the perfecting of the saints, for the work of the ministry, for the edifying of the body of Christ: 13: Till we all come in the unity of the faith, and of the knowledge of the Son of God, unto a perfect man, unto the measure of the stature of the fulness of Christ: 14: That we henceforth be no more children, tossed to and fro, and carried about with every wind of doctrine, by the sleight of men, and cunning craftiness, whereby they lie in wait to deceive; 15: But speaking the truth in love, may grow up into him in all things, which is the head, even Christ: 16: From whom the whole body fitly joined together and compacted by that which every joint supplieth, according to the effectual working in the measure of every part, maketh increase of the body unto the edifying of itself in love. 17: This I say therefore, and testify in the Lord, that ye henceforth walk not as other Gentiles walk, in the vanity of their mind, 18: Having the understanding darkened, being alienated from the life of God through the ignorance that is in them, because of the blindness of their heart: 19: Who being past feeling have given themselves over unto lasciviousness, to work all uncleanness with greediness. 20: But ye have not so learned Christ; 21: If so be that ye have heard him, and have been taught by him, as the truth is in Jesus: 22: That ye put off concerning the former conversation the old man, which is corrupt according to the deceitful lusts; 23: And be renewed in the spirit of your mind; 24: And that ye put on the new man, which after God is created in righteousness and true holiness.

The Bible says we are to be in agreement on all issues:

Rom: 15:6: That ye may with one mind and one mouth glorify God, even the Father of our Lord Jesus Christ.

2Cor: 6:16: And what agreement hath the temple of God with idols? For ye are the temple of the living God; as God hath said, I will dwell in them, and walk in them; and I will be their God, and they shall be my people.

2Cor: 13:11: Finally, brethren, farewell. Be perfect, be of good comfort, be of one mind, live in peace; and the God of love and peace shall be with you.

Eph: 4:3: Endeavouring to keep the unity of the Spirit in the bond of peace.

Eph: 4:13: Till we all come in the unity of the faith, and of the knowledge of the Son of God, unto a perfect man, unto the measure of the stature of the fulness of Christ:

Phil: 1:27: Only let your conversation be as it becometh the gospel of Christ: that whether I come and see you, or else be absent, I may hear of your affairs, that ye stand fast in one spirit, with one mind striving together for the faith of the gospel;

Phil: 2:2: Fulfil ye my joy, that ye be likeminded, having the same love, being of one accord, of one mind.

1Jn: 4:6: We are of God: he that knoweth God heareth us; he that is not of God heareth not us. Hereby know we the spirit of truth, and the spirit of error.

1Pt: 3:8: Finally, be ye all of one mind, having compassion one of another, love as brethren, be pitiful, be courteous:

God established the church not as an evangelistic center, but as the place where Christians gather together to build one another up. This is an important point in urging the church to be in unity because compromised doctrines came in with the idea of making the church the evangelistic center. It was the idea that we must not emphasize certain portions of scripture lest we run off the people we want to draw near.

The proper procedure for inviting the world to come to church is:

Ex: 12:48-49: And when a stranger shall sojourn with thee, and will keep the passover to the LORD, let all his males be circumcised, and then let him come near and keep it; and he shall be as one that is born in the land: for no uncircumcised person shall eat thereof. 49: One law shall be to him that is homeborn, and unto the stranger that sojourneth among you.

Why? Because Christians are to come out of the world. The church was mainly to be a training camp for Christians – the above scriptures show that:

2Cor: 6:17-18: Wherefore come out from among them, and be ye separate, saith the Lord, and touch not the unclean thing; and I will receive you, 18: And will be a Father unto you, and ye shall be my sons and daughters, saith the Lord Almighty.

Jas: 4:4: Ye adulterers and adulteresses, know ye not that the friendship of the world is enmity with God? Whosoever therefore will be a friend of the world is the enemy of God.

1Jn: 2:15-17: Love not the world, neither the things that are in the world. If any man love the world, the love of the Father is not in him. 16: For all that is in the world, the lust of the flesh, and the lust of the eyes, and the pride of life, is not of the Father, but is of the world. 17: And the world passeth away, and the lust thereof: but he that doeth the will of God abideth for ever.

Ps: 1:5: Therefore the ungodly shall not stand in the judgment, nor sinners in the congregation of the righteous.

The inevitable result of mixing the multitude is:

Josh: 23:13: Know for a certainty that the LORD your God will no more drive out any of these nations from before you; but they shall be snares and traps unto you, and scourges in your sides, and thorns in your eyes, until ye perish from off this good land which the LORD your God hath given you.

What the function of the church was:

Mt: 16:18: And I say also unto thee, That thou art Peter, and upon this rock I will build my church; and the gates of hell shall not prevail against it.

Mt: 18:17: And if he shall neglect to hear them, tell it unto the church: but if he neglect to hear the church, let him be unto thee as an heathen man and a publican.

Rom: 14:19: Let us therefore follow after the things which make for peace, and things wherewith one may edify another.

1Cor: 10:23: All things are lawful for me, but all things are not expedient: all things are lawful for me, but all things edify not.

1Thes: 5:11: Wherefore comfort yourselves together, and edify one another, even as also ye do.

1Cor: 3:9-11: For we are labourers together with God: ye are God's husbandry, ye are God's building. 10: According to the grace of God which is given unto me, as a wise masterbuilder, I have laid the foundation, and another buildeth thereon. But let every man take heed how he buildeth thereupon. 11: For other foundation can no man lay than that is laid, which is Jesus Christ.

Eph: 1:4: According as he hath chosen us in him before the foundation of the world, that we should be holy and without blame before him in love:

Eph: 2:20: And are built upon the foundation of the apostles and prophets, Jesus Christ himself being the chief corner stone;

1Tm: 6:19: Laying up in store for themselves a good foundation against the time to come, that they may lay hold on eternal life.

2Tm: 2:19: Nevertheless the foundation of God standeth sure, having this seal, The Lord knoweth them that are his. And, Let every one that nameth the name of Christ depart from iniquity.

Heb: 6:1: Therefore leaving the principles of the doctrine of Christ, let us go on unto perfection; not laying again the foundation of repentance from dead works, and of faith toward God,

1Pt: 2:5: Ye also, as lively stones, are built up a spiritual house, an holy priesthood, to offer up spiritual sacrifices, acceptable to God by Jesus Christ.

Eph: 5:1-18: Be ye therefore followers of God, as dear children; 2: And walk in love, as Christ also hath loved us, and hath given himself for us an offering and a sacrifice to God for a sweetsmelling savour. 3: But fornication, and all uncleanness, or covetousness, let it not be once named among you, as becometh saints; 4: Neither filthiness, nor foolish talking, nor jesting, which are not convenient: but rather giving of thanks. 5: For this ye know, that no whoremonger, nor unclean person, nor covetous man, who is an idolater, hath any inheritance in the kingdom of Christ and of God. 6: Let no man deceive you with vain words: for because of these things cometh the wrath of God upon the children of disobedience. 7: Be not ye therefore partakers with them. 8: For ye were sometimes darkness, but now are ye light in the Lord: walk as children of light: 9: (For the fruit of the Spirit is in all goodness and righteousness and truth;) 10: Proving what is acceptable unto the Lord. 11: And have no fellowship with the unfruitful works of darkness, but rather reprove them. 12: For it is a shame even to speak of those things which are done of them in secret. 13: But all things that are reproved are made manifest by the light: for whatsoever doth make manifest is light. 14: Wherefore he saith, Awake thou that sleepest, and arise from the dead, and Christ shall give thee light. 15: See then that ye walk circumspectly, not as fools, but as wise, 16: Redeeming the time, because the days are evil. 17: Wherefore be ye not unwise, but understanding what the will of the Lord is. 18: And be not drunk with wine, wherein is excess; but be filled with the Spirit; Speaking to yourselves in psalms and hymns and spiritual songs, singing and making melody in your heart to the Lord;

Col: 3:16: Let the word of Christ dwell in you richly in all wisdom; teaching and admonishing one another in psalms and hymns and spiritual songs, singing with grace in your hearts to the Lord.

Heb: 10:23-25: Let us hold fast the profession of our faith without wavering; (for he is faithful that promised;) 24: And let us consider one another to provoke unto love and to good works: 25: Not forsaking the assembling of ourselves together, as the manner of some is; but exhorting one another: and so much the more, as ye see the day approaching.

As to how believers could be more like-minded – that comes with a clear call to salvation, a studying of the word together with Spirit-filled, Spirit led teachers. The local congregation should to be deliberately assembling for this very purpose of growing together into the church that Jesus is coming for.

The call to salvation should include:

• A call to repentance. Repentance in the Amplified Bible is described this way: Matt: 3:2: Repent (think differently; change your mind, regretting your sins and changing your conduct), for the kingdom of heaven is at hand. Vs 11: I indeed baptize you in (with) water because of repentance [that is, because of your changing your minds for the better, heartily amending your ways, with abhorrence of your past sins].

• Matt: 28:18-20: And Jesus came and spake unto them, saying, All power is given unto me in heaven and in earth. 19: Go ye therefore, and teach all nations, baptizing them in the name of the Father, and of the Son, and of the Holy Ghost: 20: Teaching them to observe all things whatsoever I have commanded you: and, lo, I am with you alway, even unto the end of the world.

• It must be made clear that: the receiver is entering into Jesus' crucifixion and resurrection. Rom: 6:3-11: Knowing this, that our old man is crucified with him, that the body of sin might be destroyed, that henceforth we should not serve sin. 7: For he that is dead is freed from sin. 8: Now if we be dead with Christ, we believe that we shall also live with him: 9: Knowing that Christ being raised from the dead dieth no more; death hath no more dominion over him. 10: For in that he died, he died unto sin once: but in that he liveth, he liveth unto God. 11: Likewise reckon ye also yourselves to be dead indeed unto sin, but alive unto God through Jesus Christ our Lord.

• Rom: 8:1-17: There is therefore now no condemnation to them which are in Christ Jesus, who walk not after the flesh, but after the Spirit. 2: For the law of the Spirit of life in Christ Jesus hath made me free from the law of sin and death.3: For what the law could not do, in that it was weak through the flesh, God sending his own Son in the likeness of sinful flesh, and for sin, condemned sin in the flesh: 4: That the righteousness of the law might be fulfilled in us, who walk not after the flesh, but after the Spirit. 5: For they that are after the flesh do mind the things of the flesh; but they that are after the Spirit the things of the Spirit. 6: For to be carnally minded is death; but to be spiritually minded is life and peace. 7: Because the carnal mind is enmity against God: for it is not subject to the law of God, neither indeed can be. 8: So then they that are in the flesh cannot please God. 9: But ye are not in the flesh, but in the Spirit, if so be that the Spirit of God dwell in you. Now if any man have not the Spirit of Christ, he is none of his. 10: And if Christ be in you, the body is dead because of sin; but the Spirit is life because of righteousness. 11: But if the Spirit of him that raised up Jesus from the dead dwell in you, he that raised up Christ from the dead shall also quicken your mortal bodies by his Spirit that dwelleth in you. 12: Therefore, brethren, we are debtors, not to the flesh, to live after the flesh. 13: For if ye live after the flesh, ye shall die: but if ye through the Spirit do mortify the deeds of the body, ye shall live. 14: For as many as are led by the Spirit of God, they are the sons of God. 15: For ye have not received the spirit of bondage again to fear; but ye have received the Spirit of adoption, whereby we cry, Abba, Father. 16: The Spirit itself beareth witness with our spirit, that we are the children of God: 17: And if children, then heirs; heirs of God, and joint-heirs with Christ; if so be that we suffer with him, that we may be also glorified together.

In order to be in one accord, believers should all agree that they must put God first:

Ps. 119:63: I am a companion of all them that fear thee, and of them that keep thy precepts.

Mt: 6:24: No man can serve two masters: for either he will hate the one, and love the other; or else he will hold to the one, and despise the other. Ye cannot serve God and mammon.

1Jn: 5:18-21: We know that whosoever is born of God sinneth not; but he that is begotten of God keepeth himself, and that wicked one toucheth him not.19: And we know that we are of God, and the whole world lieth in wickedness. 20: And we know that the Son of God is come, and hath given us an understanding, that we may know him that is true, and we are in him that is true, even in his Son Jesus Christ. This is the true God, and eternal life. 21: Little children, keep yourselves from idols. Amen.

To be able to fellowship together, believers should all agree that they are to do the will of God:

Mt: 7:21: Not every one that saith unto me, Lord, Lord, shall enter into the kingdom of heaven; but he that doeth the will of my Father which is in heaven. [Jesus makes a distinction as to who is thinking Christian.]

Mt: 18:19: Again I say unto you, That if two of you shall agree on earth as touching any thing that they shall ask, it shall be done for them of my Father which is in heaven. [Its obviously important to be in agreement when we pray together.]

Eph: 5:1-18: Be ye therefore followers of God, as dear children; 2: And walk in love, as Christ also hath loved us, and hath given himself for us an offering and a sacrifice to God for a sweetsmelling savour. 3: But fornication, and all uncleanness, or covetousness, let it not be once named among you, as becometh saints; 4: Neither filthiness, nor foolish talking, nor jesting, which are not convenient: but rather giving of thanks. 5: For this ye know, that no whoremonger, nor unclean person, nor covetous man, who is an idolater, hath any inheritance in the kingdom of Christ and of God. 6: Let no man deceive you with vain words: for because of these things cometh the wrath of God upon the children of disobedience. 7: Be not ye therefore partakers with them. 8: For ye were sometimes darkness, but now are ye light in the Lord: walk as children of light: 9: (For the fruit of the Spirit is in all goodness and righteousness and truth;) 10: Proving what is acceptable unto the Lord. 11: And have no fellowship with the unfruitful works of darkness, but rather reprove them. 12: For it is a shame even to speak of those things which are done of them in secret. 13: But all things that are reproved are made manifest by the light: for whatsoever doth make manifest is light. 14: Wherefore he saith, Awake thou that sleepest, and arise from the dead, and Christ shall give thee light. 15: See then that ye walk circumspectly, not as fools, but as wise, 16: Redeeming the time, because the days are evil. 17: Wherefore be ye not unwise, but understanding what the will of the Lord is. 18: And be not drunk with wine, wherein is excess; but be filled with the Spirit;

Acts: 2:42: And they continued stedfastly in the apostles' doctrine and fellowship, and in breaking of bread, and in prayers.

2Tim: 2:22 Amp. V. Shun youthful lusts and flee from them, and aim at and pursue righteousness (all that is virtuous and good, right living, conformity to the will of God in thought, word, and deed); [and aim at and pursue] faith, love, [and] peace (harmony and concord with others) in fellowship with all [Christians], who call upon the Lord out of a pure heart. [Again there is a distinction as who to fellowship with.]

1Jn: 1:3: That which we have seen and heard declare we unto you, that ye also may have fellowship with us: and truly our fellowship is with the Father, and with his Son Jesus Christ.

1Jn: 1:6-7: If we say that we have fellowship with him, and walk in darkness, we lie, and do not the truth: 7: But if we walk in the light, as he is in the light, we have fellowship one with another, and the blood of Jesus Christ his Son cleanseth us from all sin.

1Jn: 5:18: We know that whosoever is born of God sinneth not; but he that is begotten of God keepeth himself, and that wicked one toucheth him not.

1Tm: 1:4: Neither give heed to fables and endless genealogies, which minister questions, rather than godly edifying which is in faith: so do.

1Tm: 4:7: But refuse profane and old wives' fables, and exercise thyself rather unto godliness.

Heb: 8:10-11: For this is the covenant that I will make with the house of Israel after those days, saith the Lord; I will put my laws into their mind, and write them in their hearts: and I will be to them a God, and they shall be to me a people: 11: And they shall not teach every man his neighbour, and every man his brother, saying, Know the Lord: for all shall know me, from the least to the greatest.

© Sylvia Huffnagle


For Which of These Do You Reject God?

There are those today who would villainize the Christian and Jewish God. I will attempt to show you the heart and motive of our God from the King James Bible.

My questions is: for which of the following mandates and precepts of God would you condemn Him?

The Ten Commandments were given by God to Moses. They merely tell mankind how to love his God and his neighbor. When we get to the New Testament, we will find out that God has done away with the legal written code--the laws and commandments in the Old Testament for THOSE WHO RECEIVED JESUS INTO THEIR HEART AND BEGIN A LIFE LED BY HIS SPIRIT. Gal: 2:16-3:15 That is the same Spirit that caused Him to go about doing good and destroying all the works of the devil. Acts 10:38

Those being led by His Spirit will practice walking in love--this love is the kind of love a mature and responsible father or mother has for his or her child. Christian love toward others comes from knowing that God loves people with most high Fatherly love and those led by His Spirit feel that love in their heart towards others. Thus, these ten commandments will be a given for them.

Ex: 20:1-7: And God spake all these words, saying, 2: I am the LORD thy God, which have brought thee out of the land of Egypt, out of the house of bondage. 3: Thou shalt have no other gods before me. 4: Thou shalt not make unto thee any graven image, or any likeness of any thing that is in heaven above, or that is in the earth beneath, or that is in the water under the earth: 5: Thou shalt not bow down thyself to them, nor serve them: for I the LORD thy God am a jealous God, visiting the iniquity of the fathers upon the children unto the third and fourth generation of them that hate me; 6: And shewing mercy unto thousands of them that love me, and keep my commandments. (Human jealousy is selfish. God's jealousy is as a Father who does not want to see His Child doing things that will hurt him or her.) 7: Thou shalt not take the name of the LORD thy God in vain; for the LORD will not hold him guiltless that taketh his name in vain.

8-11: Remember the sabbath day, to keep it holy. 9: Six days shalt thou labour, and do all thy work: 10: But the seventh day is the sabbath of the LORD thy God: in it thou shalt not do any work, thou, nor thy son, nor thy daughter, thy manservant, nor thy maidservant, nor thy cattle, nor thy stranger that is within thy gates: 11: For in six days the LORD made heaven and earth, the sea, and all that in them is, and rested the seventh day: wherefore the LORD blessed the sabbath day, and hallowed it. (For our sakes, God ordained a day of rest and gave those who listen to Him a time out to seek Him and to learn of Him and to fellowship with others who belong to Him--brothers and sisters in the Lord.)

12: Honour thy father and thy mother: that thy days may be long upon the land which the LORD thy God giveth thee. (If one honors their father and mother they have a much better chance of learning to do right and make good choices.)

13-17: Thou shalt not kill. 14: Thou shalt not commit adultery. 15: Thou shalt not steal. 16: Thou shalt not bear false witness against thy neighbour. 17: Thou shalt not covet thy neighbour's house, thou shalt not covet thy neighbour's wife, nor his manservant, nor his maidservant, nor his ox, nor his ass, nor any thing that is thy neighbour's. (All of these are given to spell out what transgressions against your neighbor are. Transgressions are acts that hurt people. GOD IS AGAINST PEOPLE HURTING AND BEING HURT. THAT'S WHAT EVIL MEANS--HARM.)

In the New Testament, Jesus, the Son of God and Savior of the world takes it a step further. He teaches that we should love our enemies. GOD AND JUSUS ARE ABOUT REAL LOVE, NOT HATE.)

Matt: 5:38-43: Ye have heard that it hath been said, An eye for an eye, and a tooth for a tooth: 39: But I say unto you, That ye resist not evil: but whosoever shall smite thee on thy right cheek, turn to him the other also. 40: And if any man will sue thee at the law, and take away thy coat, let him have thy cloke also. 41: And whosoever shall compel thee to go a mile, go with him twain. 42: Give to him that asketh thee, and from him that would borrow of thee turn not thou away. 43: Ye have heard that it hath been said, Thou shalt love thy neighbour, and hate thine enemy.

44-48: But I say unto you, Love your enemies, bless them that curse you, do good to them that hate you, and pray for them which despitefully use you, and persecute you; 45: That ye may be the children of your Father which is in heaven: for he maketh his sun to rise on the evil and on the good, and sendeth rain on the just and on the unjust. 46: For if ye love them which love you, 47: And if ye salute your brethren only, what do ye more than others? do not even the publicans so? 48: Be ye therefore perfect, even as your Father which is in heaven is perfect.

GOD IS JUST AND TEACHES FORGIVENESS AND FAIRNESS.

Matt: 18:21-22: Then came Peter to him, and said, Lord, how oft shall my brother sin against me, and I forgive him? till seven times? 22: Jesus saith unto him, I say not unto thee, Until seven times: but, Until seventy times seven.

23-30: Therefore is the kingdom of heaven likened unto a certain king, which would take account of his servants. 24: And when he had begun to reckon, one was brought unto him, which owed him ten thousand talents. 25: But forasmuch as he had not to pay, his lord commanded him to be sold, and his wife, and children, and all that he had, and payment to be made. 26: The servant therefore fell down, and worshipped him, saying, Lord, have patience with me, and I will pay thee all. 27: Then the lord of that servant was moved with compassion, and loosed him, and forgave him the debt. 28: But the same servant went out, and found one of his fellowservants, which owed him an hundred pence: and he laid hands on him, and took him by the throat, saying, Pay me that thou owest. 29: And his fellowservant fell down at his feet, and besought him, saying, Have patience with me, and I will pay thee all. 30: And he would not: but went and cast him into prison, till he should pay the debt.

31-35: So when his fellowservants saw what was done, they were very sorry, and came and told unto their lord all that was done. 32: Then his lord, after that he had called him, said unto him, O thou wicked servant, I forgave thee all that debt, because thou desiredst me: 33: Shouldest not thou also have had compassion on thy fellowservant, even as I had pity on thee? 34: And his lord was wroth, and delivered him to the tormentors, till he should pay all that was due unto him. 35: So likewise shall my heavenly Father do also unto you, if ye from your hearts forgive not every one his brother their trespasses. (This illustration shows how it really is. If you hold other peoples' faults, shortcomings, and sins against them, your heart the same as this man who was forgiven much, but would not forgive.)

Mark:11:25-26: And when ye stand praying, forgive, if ye have ought against any: that your Father also which is in heaven may forgive you your trespasses. 26: But if ye do not forgive, neither will your Father which is in heaven forgive your trespasses.

GOD TEACHES GIVING AND SHARING.

Lev: 19:10: And thou shalt not glean thy vineyard, neither shalt thou gather every grape of thy vineyard; thou shalt leave them for the poor and stranger: I am the LORD your God.

Matt: 10:8: Heal the sick, cleanse the lepers, raise the dead, cast out devils: freely ye have received, freely give.

Lk: 6:38: Give, and it shall be given unto you; good measure, pressed down, and shaken together, and running over, shall men give into your bosom. For with the same measure that ye mete withal it shall be measured to you again.

Acts: 2:10 Only they would that we should remember the poor; the same which I also was forward to do.

2Cor: 9:510: Therefore I thought it necessary to exhort the brethren, that they would go before unto you, and make up beforehand your bounty, whereof ye had notice before, that the same might be ready, as a matter of bounty, and not as of covetousness. 6: But this I say, He which soweth sparingly shall reap also sparingly; and he which soweth bountifully shall reap also bountifully. 7: Every man according as he purposeth in his heart, so let him give; not grudgingly, or of necessity: for God loveth a cheerful giver. 8: And God is able to make all grace abound toward you; that ye, always having all sufficiency in all things, may abound to every good work: 9: (As it is written, He hath dispersed abroad; he hath given to the poor: his righteousness remaineth for ever. 10: Now he that ministereth seed to the sower both minister bread for your food, and multiply your seed sown, and increase the fruits of your righteousness;)

NOW I WILL EXPLAIN WHY GOD IS BEING BLAMED FOR BEING THE VILLIAN.

Rom: 6:23: For the wages of sin is death; but the gift of God is eternal life through Jesus Christ our Lord.

God is blamed because the inevitable result of doing harm to yourself and others is death. Life does the things God does because life is of God. Harm causes death. Notice the gift of God is eternal life.

Jn: 3:16-21: For God so loved the world, that he gave his only begotten Son, that whosoever believeth in him should not perish, but have everlasting life. 17: For God sent not his Son into the world to condemn the world; but that the world through him might be saved. 18: He that believeth on him is not condemned: but he that believeth not is condemned already, because he hath not believed in the name of the only begotten Son of God. 19: And this is the condemnation, that light is come into the world, and men loved darkness rather than light, because their deeds were evil. 20: For every one that doeth evil hateth the light, neither cometh to the light, lest his deeds should be reproved. 21: But he that doeth truth cometh to the light, that his deeds may be made manifest, that they are wrought in God.

Sometimes God has to cut the cancer out. Where the fault in that? Some will say, "But what about all the suffering in the world? What about all the innocent who suffer because of the cancer and the annihilation of it?"

Suffering came into this world with selfishness and sin and that is where suffering comes from. Selfishness causes innocent people to suffer. Exterminating evil sometimes means that an innocent victim has to lose people they love or are attached to. Sometimes the area around the cancer has to be taken out with the cancer.

HERE IS GOD'S DEFENSE:

Prov: 1:28-33: Then shall they call upon me, but I will not answer; they shall seek me early, but they shall not find me: 29: For that they hated knowledge, and did not choose the fear of the LORD: 30: They would none of my counsel: they despised all my reproof. 31: Therefore shall they eat of the fruit of their own way, and be filled with their own devices. 32: For the turning away of the simple shall slay them, and the prosperity of fools shall destroy them. 33: But whoso hearkeneth unto me shall dwell safely, and shall be quiet from fear of evil.

Ps: 81:8-16: Hear, O my people, and I will testify unto thee: O Israel, if thou wilt hearken unto me; 9: There shall no strange god be in thee; neither shalt thou worship any strange god. 10: I am the LORD thy God, which brought thee out of the land of Egypt: open thy mouth wide, and I will fill it. 11: But my people would not hearken to my voice; and Israel would none of me. 12: So I gave them up unto their own hearts' lust: and they walked in their own counsels. 13: Oh that my people had hearkened unto me, and Israel had walked in my ways! 14: I should soon have subdued their enemies, and turned my hand against their adversaries. 15: The haters of the LORD should have submitted themselves unto him: but their time should have endured for ever. 16: He should have fed them also with the finest of the wheat: and with honey out of the rock should I have satisfied thee.

Isa: 30:15-18: For thus saith the Lord GOD, the Holy One of Israel; In returning and rest shall ye be saved; in quietness and in confidence shall be your strength: and ye would not. 16: But ye said, No; for we will flee upon horses; therefore shall ye flee: and, We will ride upon the swift; therefore shall they that pursue you be swift. 17: One thousand shall flee at the rebuke of one; at the rebuke of five shall ye flee: till ye be left as a beacon upon the top of a mountain, and as an ensign on an hill. 18: And therefore will the LORD wait, that he may be gracious unto you, and therefore will he be exalted, that he may have mercy upon you: for the LORD is a God of judgment: blessed are all they that wait for him.

Deut:4:40: Thou shalt keep therefore his statutes, and his commandments, which I command thee this day, that it may go well with thee, and with thy children after thee, and that thou mayest prolong thy days upon the earth, which the LORD thy God giveth thee, for ever.

© Sylvia Huffnagle